Welcome to the Owen Glen Property Owners' Association Website!  We encourage all property owners to register (info below) so that you can access all of the links and receive pertinent emails regarding your community. 

Owen Glen is proud of our recent graduate Chloe!  Congratulations on your successes and many blessings for your future!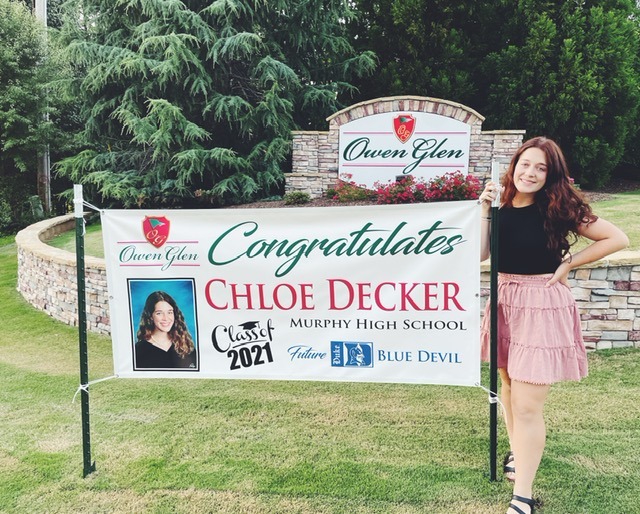 General Announcements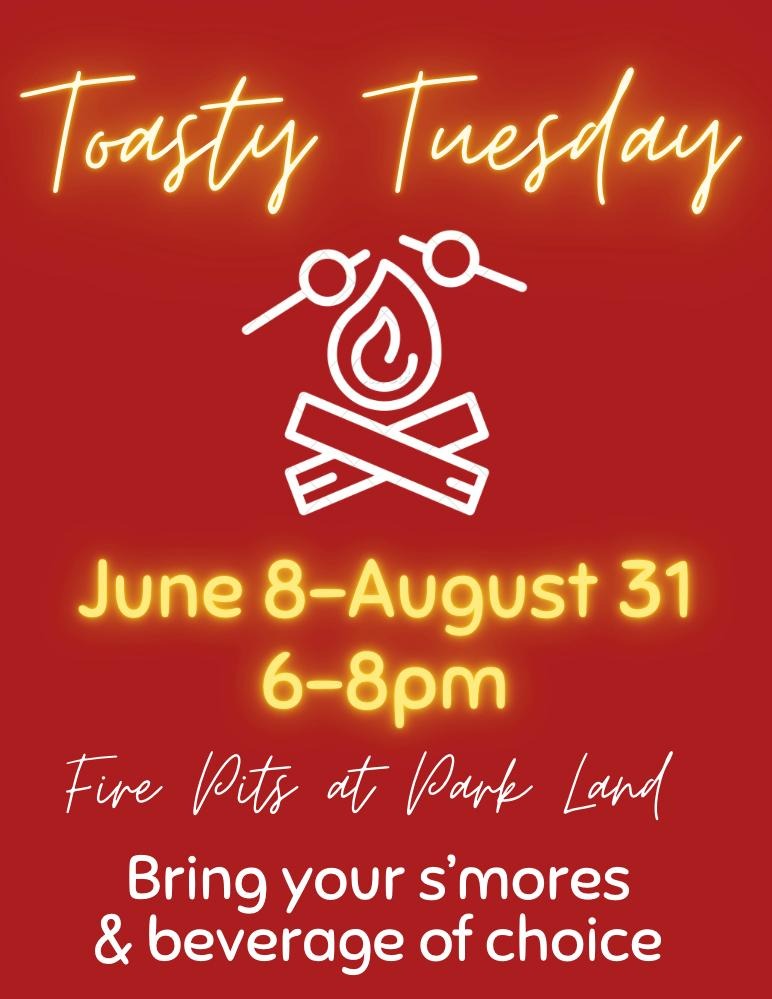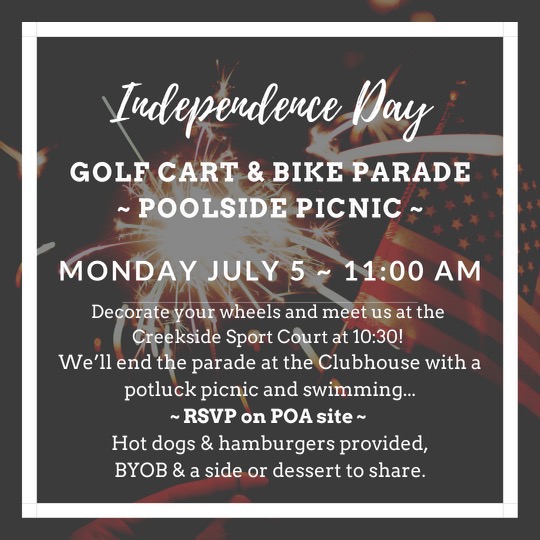 Official eMail from Old Union Golf Course:
Please see Official No Trespassing eMail from Old Union Golf Course Lawyer:

In summary, and as reported earlier and due to continued issues, there is No Trespassing at anytime. You must be a paying golfer playing golf to be on golf course property. This means no walking, bicycling, fishing, crossing to get to POA property, etc.  You can find a copy of their lawyers email here: https://www.owenglenpoa.com/p/Old-Union-Golf-Course or read pic of same below.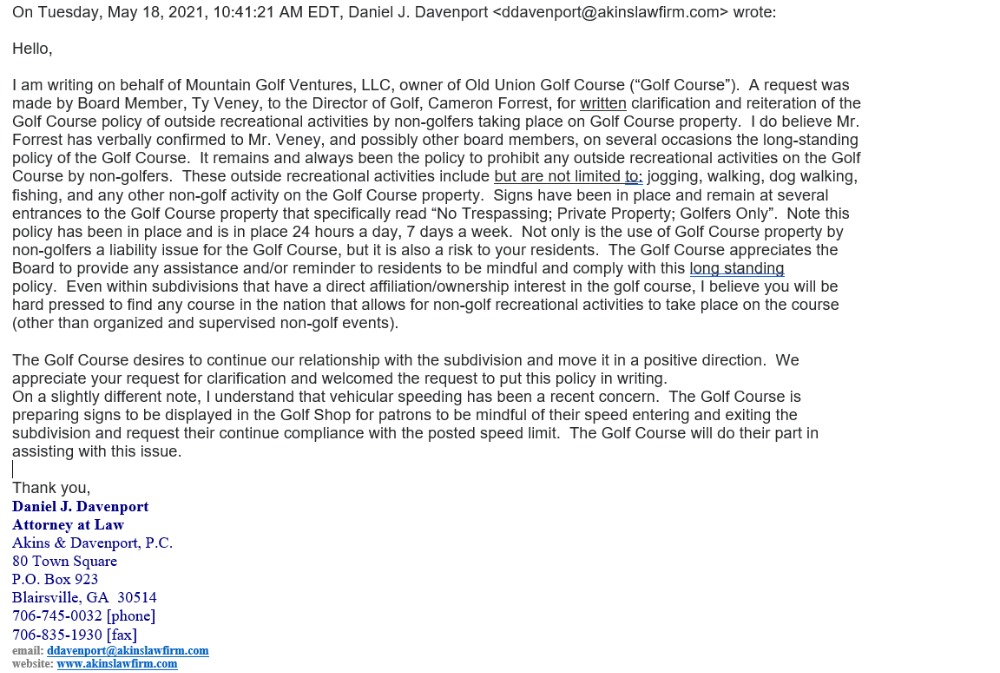 Duty of Maintenance Reminder for all Lot Owners! 
The Owen Glen Covenants and Restrictions Article XI, Section 11.1, specific for Duty of Maintenance, registered with Union County Georgia requires all property owners to maintain their properties. 
If you have not contracted with a service provider for twice monthly mowing grass lots or four times a year brush hogging first 15 feet of treed lots, please ensure you contact a service provider as the growing season is upon us.  
Unfortunately the Owen Glen POA board and associated DOM committee are duty bound by the Bylaws and C&Rs to send you a letter for lack of maintenance and must assess you fees and fines.  It is in your best interest to avoid these by using a service provider directly, which is a more affordable approach than the POA managing the process for you. 
The following are service providers who have been observed doing work for home and lot owners in Owen Glen and are provided here for your benefit.  However, these are not POA Board recommendations specifically.   
Contractors, who perform routine mowing:

S & H Lawn Service, Shelby & Harold: cell# (706) 781-5614 home# (706) 781- 3110.
Farmer's Landscaping & Lawn Care, Jordan Farmer:  (706) 455-9684
Escapes Lawn Maintenance, Tim Eigel: (706)897-3420 

[email protected]
Contractors, who perform mowing, bush hogging, & 15' road frontage clearing:
Thank you for helping keep Owen Glen beautiful and an attractive place for current and prospective lot and home owners!


Annual Assessment and DOM Payment Options! 
New Lot and Home Owner Registration!   
Registration for New Users: Please refer to the link on the right for new user registration instructions.